Why Trust Us to be Your Tree Service?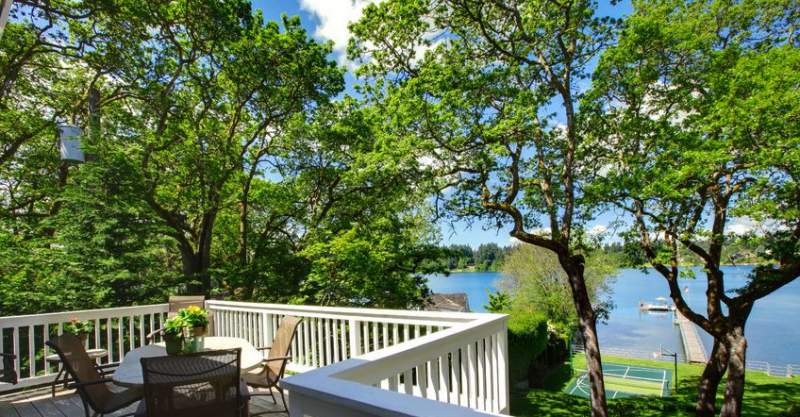 Our team of ISA Certified Arborists have been helping clients beautify their landscapes for over 20 years. We can help you beautify yours. Although we have the expertise and equipment for safe tree removal, we prefer to preserve valuable trees whenever practical. We provide a complete range of tree services, including tree planting, tree pruning, treatment of sick trees and lightning protection installation.
We're a Tree Service Based on Science
To ensure that your trees will be healthy and beautiful, our advice and work practices are built on the latest tree research and results. We use a scientific approach to arboriculture.
Whether you need a tree removed or scientifically based advice from an ISA Board-Certified Master Arborist, Streamline Tree Care is staffed with experts who will assist you in making cost-effective, environmentally responsible decisions about your trees and landscape.
Our arborists are the link between you and the top tree researchers and scientists in the world. By reading the latest technical journals, attending seminars and lectures, we stay informed about arboricultural research and environmentally friendly solutions for our community's urban trees.
We're a Tree Service That Respects Wildlife
Our employees undergo wildlife protection training ensuring that our tree service operations respect and protect wildlife. We comply with the Migratory Bird Treaty Act that protects local songbirds. We will modify our work practices whenever possible to reduce and prevent the needless harm of any vertebrate species we encounter while performing our work. Habitat destruction is a serious environmental threat and we strive to treat our animal associates with respect while simultaneously providing responsible tree care.
We Love Trees!
We invite you to check out our Facebook page and join the conversation. Please feel free to post your own fascinating story or pictures about a tree that is special to you. We're always excited to see pictures of birds and other wildlife in our local landscape. Post them and tell us how you're providing food and habitat in your own back yard. If you want advice on providing wildlife habitat at home, you can visit the National Wildlife Federation.
We provide tree services to some of the best golf courses, commercial properties, residential properties and public spaces in Hampton Roads, including Chesapeake VA, Norfolk VA, Portsmouth VA, Suffolk VA, and Virginia Beach VA.